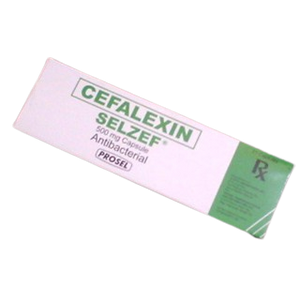 Cefalexin kills bacteria by interfering in the synthesis of the bacterial cell wall. Cefalexin is used for the treatment of the following infections due to susceptible micro-organisms:
Respiratory Tract Infections
Skin and Soft Tissue Infections
Dental Infections

Genito-Urinary Infections

Bone Infections
Dosage: The dosage of this medicine depends on the prescription and instruction given by your doctor.
Precautions: Do not take this medicine without any medical consultation with your doctor.