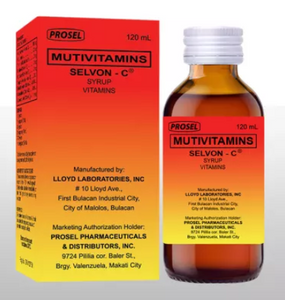 Selvon C is a vitamin syrup that is:
For increased body resistance to stress and illness.

For normal weight gain.

For the prevention of common multivitamin deficiencies caused by stress or infections.

For the development of strong bones and teeth.

For the maintenance of healthy eyes, skin, gums, lustrous hair and strong connective tissues.

Supplements restrictive or deficient diet.