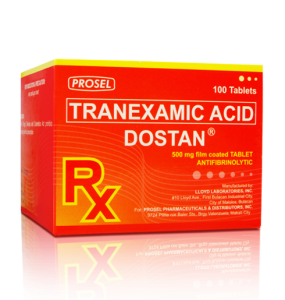 Description: Tranexamic is a medicine that controls bleeding. It helps and reduces your blood to clot and is used for nosebleeds and heavy periods.  
Dosage: 2-4 times daily or it depends on the prescription and instruction given by your doctor.
Precautions: Do not take this medicine wtihout any medical consultation with your doctor.