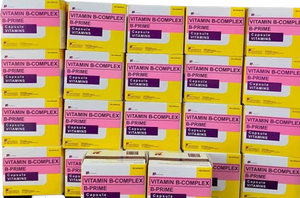 The building blocks for good health come from a variety of foods, even if they are from the same family of nutrients. Such is the case with vitamin B, a key player in maintaining cell health and keeping you energized.
Not all types of vitamin B do the same thing. Additionally, the different types of vitamin B all come from different types of foods. Vitamin B-12, for example, is found primarily in meat and dairy products. B-7 and B-9 (and, to some degree, B-1 and B-2) are found in fruits and vegetables.
Deficiencies of any of these can lead to health problems. Sometimes a doctor will prescribe a supplement when they think you're not getting enough vitamin B.
Certain groups, such as older adults and pregnant women, need larger amounts of some types of vitamin B. Certain conditions, such as Crohn's disease, Celiac disease, HIV, and misuse of alcohol can result in poor absorption of vitamin B.
Symptoms of a deficiency depend on what type of vitamin B you lack. They can range from fatigue and confusion to anemia or a compromised immune system. Skin rashes also can occur.
| | |
| --- | --- |
| Thiamine |  100 mg |
| Pyrydoxine Hydrochloride | 5 mg |
| Cyanocobalamine | 50 mcg |