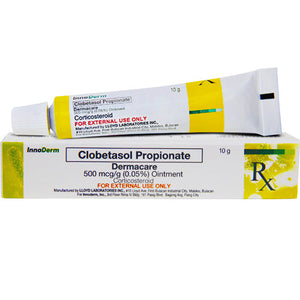 Description: Clobetasol Propionate is used for Inflammatory skin conditions such as severe eczema and dermatitis. Clobetasol propionate relieves the symptoms of a flare-up by reducing inflammation, itching and redness.
Dosage: Refer to the prescription given by your doctor. 
Precautions: Before using this medicine, consult to your doctor first if it is applicable.
Storage: Store in a cool, dry place, away from direct heat and light.