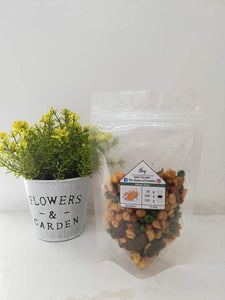 Mixed nuts are a snack food consisting of any mixture combined nuts. Peanuts, Brazil nuts, Greenpeas, Corn, Popbeans are common constituents of mixed nuts.
Mixed nuts are often enjoyed as snacks with your favorite beverage.
They are also used as cocktail accompaniments, and can even be combined with salads??¨for better health benefits and add crunchiness!