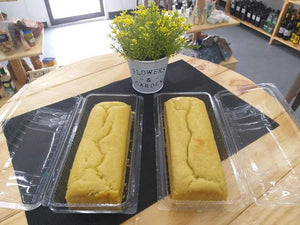 This delicious bread comes together quickly and smells so good when it bakes. It has a pleasantly neutral taste, making it the perfect canvas for sweet or savory toppings.
Nutrition Facts
Serving 25g
Calories: 90 kcal
Carbohydrates: 2g
Protein: 3g
Fat: 7g
Fiber: 0.75g
Ingredients:
Almond flour, Egg, Himalayan salt, Equal sugar, Baking powder, Unsalted Butter.
Shelf Life :
1 week in the Chiller, 1 month in the Freezer
Breads, Cakes and Frozen Goodies is restricted to same-day delivery option only. Thus, only couriers (LalaMove, In-House, Grab) with such service is allowed as delivery channel).